Rose Garden Pictures & Design Ideas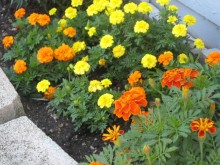 There are some people I just love to work with. No matter what we're doing, I always do better work when I'm with them. I'm sure you know how that works. And then there are some people who make all my ideas shrivel up and die. Plants are the same way....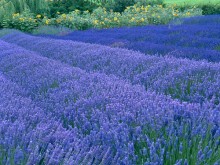 Those fortunate enough to have walked in a field of lavender and inhaled the heady aroma emanating from the purple waves of the flowering plants will most likely never forget the experience. It could be the beginning of a passionate love affair with this wonderful herb....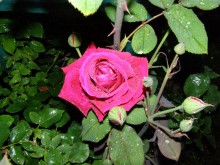 Gertrude Stein famously wrote, "A rose is a rose is a rose." You can't really argue with that, unless you want to split hairs. However, her implication seems to be that a rose is just a beautiful flower and that's all, end of story....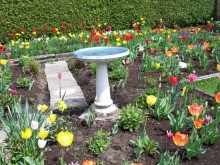 Whether considering a small space or a complete yard make-over, you'll need to assess and analyze the area—or areas—of your landscape that you are wanting to enhance or in which you're going to create a new garden....
Creating a landscape to be gazed at from afar is all well and good. Presenting that sensational view from the street or from the house is one of the main goals of just about any yard transformation. But gardens are also meant to be enjoyed on a more personal level. Intricate leaf patterns, unusua...
It is easy to be intimidated by all the gardening and landscaping information out there. Books, magazines, websites, and how-to TV shows promise to teach you all the fundamentals of good design in one fell swoop and leave you ready to give your yard a full makeover in the time it takes to turn a pa...
For most of us, our landscapes say a lot about who we are and what's important to us. You can spot the yard of an avid gardener from a mile away. That backyard vegetable garden probably belongs to someone who's concerned about where his family's food is coming from. Take a look at this personal w...
A bed line not only separates the lawn from your flower beds, a well designed bed line gives form to the yard. It shows that thought was put into the beds and landscaping, and that the shrubs weren't planted just anywhere. It's a great way to turn a bare corner of the yard into a beautiful flower be...
Have you ever walked into a backyard and paused because the landscaping is so uniquely breathtaking? It's like viewing a painting that grabs your attention and pulls you in. When a landscape is in harmony with the house and region, it can look like no other landscape design could ever fit in that s...
The first warm day in April arrives and stores put out mulch, rose bushes and spring flowers. Every year I get the itch to plant new flowers, but it's best to put some thought into what goes into an established yard. So I turn first to yard maintenance and spend time surveying for any winter damage....
Some of us create our outdoor spaces to suit our needs for a private sanctuary. While others, like myself, design our yards specifically for entertaining. If you entertain often, you might keep this in mind while constructing your yard or making improvements. ...
I know what you're thinking! "Just another landscaping blog, right?" Wrong...sort of. Yard Ideas is not going to be a place where I sit here on my pedestal as the YardShare founder, passing along super important advice for how you should manage your yards. Nope…the theme of YardShare has always ...