Path / Walkway Pictures & Design Ideas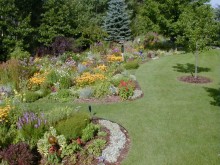 A bed line not only separates the lawn from your flower beds, a well designed bed line gives form to the yard. It shows that thought was put into the beds and landscaping, and that the shrubs weren't planted just anywhere. It's a great way to turn a bare corner of the yard into a beautiful flower be...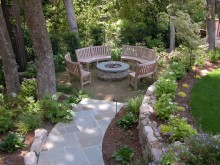 One way to significantly change your yard is to create a new walkway. Most people think of a walkway as simply a functional part of the yard that allows you to get from point A to point B without trouncing all over the grass, dirt, flowers, etc. But it also works as an accent to your overall landsca...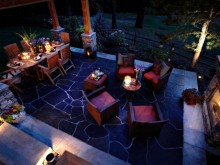 Some of us create our outdoor spaces to suit our needs for a private sanctuary. While others, like myself, design our yards specifically for entertaining. If you entertain often, you might keep this in mind while constructing your yard or making improvements. ...