Japanese Garden Pictures & Design Ideas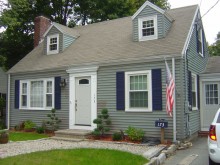 We love taking a gander at what YardShare members do to turn a yucky yard into a lovely lawn. For some people, this takes years of hard work. But when you have a small plot and a lot of determination, you can make a night and day difference in a single season. That's what you'll see in this makeover...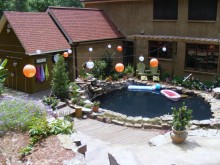 Actually, these homeowners tossed 3 million pennies in their pond to make their landscaping dream come true. Thirty grand isn't a bad price for a water feature of this size and complexity. Here's a blow by blow of the entire landscaping project....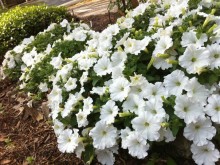 There are just too many flowers that help other plants – companion plants, we call them. Either that, or these columns are too short. In any case, I find myself compelled to write about some more helpful flowers that are wonderful companions to their friends....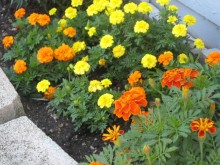 There are some people I just love to work with. No matter what we're doing, I always do better work when I'm with them. I'm sure you know how that works. And then there are some people who make all my ideas shrivel up and die. Plants are the same way....
Ornamental grasses are multi-task plants: they offer attractive foliage, flowers and seedpods; their beauty is heightened by sunlight and they dance with the wind; they require little maintenance; they provide almost year-round interest in the garden—and—they are problem solvers for less-than-ideal ...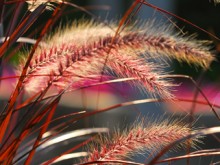 Name one garden plant that offers handsome—sometimes striking—foliage that takes on eye-catching color in the fall and interesting flowers that become showy seed heads which linger throughout the winter; a plant that offers visual delight in all seasons and demands only minimal upkeep in payment for...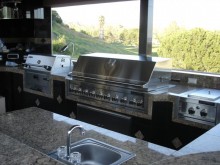 "Ah, spring. When a YardShare member's fancy turns to thoughts of grilling." (With sincere apologies to Alfred Lord Tennyson.) Nothing stokes a case of spring fever like a column of fragrant smoke wafting over the fence from your neighbor's BBQ. If this is the year you're planning up to upgrade your...
Ah, the trees. They bud out to let us know spring is coming, they shade us in the summer, they put on their own little fireworks show in fall, and even when they're bare, they provide interest and structure in the dead of winter. But not all of us are blessed with tall mature trees in the landscap...
Searching for unique ideas on what to do with that small, secluded corner of your yard? Look to the East. Asian-themed gardens are prized for their simplicity, their meditative peacefulness, their effortless flow, and their exquisite balance of traditional elements. While designing a true Japanes...