Balcony Pictures & Design Ideas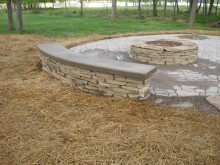 If you ever feel like taking a time-out outside, you need a place to sit. A very large anthill can be an invigorating seating option, but it's not one we recommend for long term use. For a more traditional solution, consider adding a bench or two to your landscape....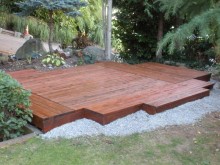 Building a deck is one of the most popular outdoor home improvement projects because it can be done with a few good tools and a few good men (or women). There are lots of reasons to build a deck on your property....
Letting your landscape creativity run wild is easy when you have a sprawling piece of property to work with: a big, blank canvas ready and waiting for whatever your imagination dreams up. But what about when space is at a real premium, as in: you don't have any? If your "yard" is a high-rise balco...
In the Biblical story of creation, water shows up on the universe's very first to-do list on, like, the third day. So why is it that so many backyard landscapers forget to include it entirely?...